So Fairfax boss sacked another 125 fake journos last Wednesday at its Brisbane Times, Sydney Morning Herald and The Age.  Of course it was to save $30 million, so Greg Hywood could fund his $25 million performance bonus.
A dumpster of Fairfax lefties – so where's Luke troll McMahon in this lot?
What do the leftie propagandists think Hywood is there for, fighting Fairfax leftie causes for nothing?
Greg Hywood reaps his 125 leftie bonus
If leftist media was actually profitable, then there'd be a wealth of leftist advertisers sending in the cash.  Problem is none exist in private enterprise. Ask the ABC where its leftist funding comes from – Canberra's bottomless Loan Council, Treasury Building in Langton Crescent.
Home of Good Debt
Aussie newspaper readers read newspapers to get honest news.  But copy-paste and then add troll attitude and you've lost 'em.
Make 'em pay for online only and you've lost 'em.
Ignore spellcheck and you've lost 'em.
The Luke McMahon anarcho-trolls unleashed in print just chew Fairfax from the head that feeds them.
Back here in blogosphere, it's all rather dessert entertainment – like in a media Colosseum, Greg Hywood.
But hey, Chinese Michelle Guthrie over at the ABC is hiring lefties, so long as you meet the diversity and inclusion criteria.
That's what you lefties wanted!
Merit at the ABC?
So again staff at Fairfax have walked out in protest at Fairfax Media's staff cuts. Thirty went last May, and 120 went the March prior, and 100 the year before that.  Apparently there are only 500 left, like a threatened species on a global warming island like Tuvalu.  And if one green bottle, should accidentally fall…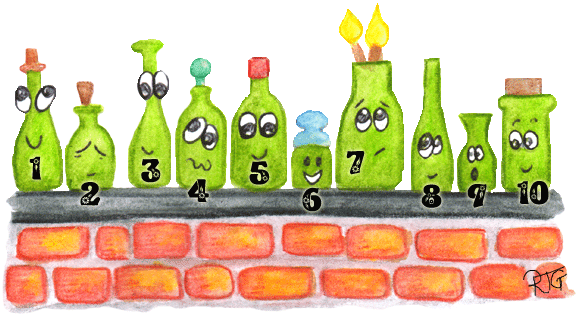 So if advertisers don't want a bar of the crap, what about leftie readers to start paying subscriptions to read what they want to selectively hear?
Young idealistic lefties?  Good luck.  Youth don't pay. That's too capitalist.
Hywood says "passion alone" won't save the pre-Internet print business model.
"This is not the first time we have had industrial opposition to what we are doing — we won't be dissuaded from making the right decisions.  Passion alone won't cut it.  Over the past five years, we have reduced publishing costs by more than a net $400 million.  Further technology, back office and support function cost savings are still to come."
So car adverts, house adverts, job adverts all went online, and Fairfax sat back over the past 20 years and watched on ambivalent that their business model was history. And that was before multinationals Google and Facebook invaded the market.
As Alan Kohler has observed, "from the moment the World Wide Web was invented, journalism was always going to have to pay its own way through display advertising and subscriptions."
And what journalism?  Fairfax lefties write for themselves and their political peers. The story choice, the story omissions, the bias are so palpable.  Independence abandoned with reader trust and commoditised itself down to blog level.  Content's gone copy-paste as interns re-purpose other people's work with an automated news aggregation program on a single laptop.   Why buy Fairfax?  It is just Green-Left Weekly globalist crap representing anyone but the interests of Ordinary Australians.
Yeah, yeah, stand united. It's futile. They're deluded. Julia's Fair Work con won't save ya.
Wanna see where ya future is?  Phone New Matilda, Crikey, Ref Flag, Green Left Weekly,  Slackbastard, Dumbastard, Uselessbastard.
Leftist livelihoods congregate around the dumpster.
There's always Venezuela, else Julia's got a new number at Beyond Blue.